Transform Your Yard into a Delaware Dream
We Design, Build and Maintain Dreamscapes!
WELCOME TO DELAWARE DREAMSCAPES LLC
When your home needs a new landscape design, there isn't a better company in Delaware to trust than Delaware Dreamscapes LLC. As the premier Middletown landscaping and hardscaping company serving the New Castle, Kent, and Chester areas, we integrate our industry experience with our clients' goals to create beautiful outdoor spaces. You deserve a front and backyard worthy of showing off to the entire neighborhood, and we're the landscape company that can help you achieve it.
Are you dreaming of the perfect outdoor oasis? Call Delaware Dreamscapes. at (302) 312-4763 , and we'll work with you to bring that vision to life.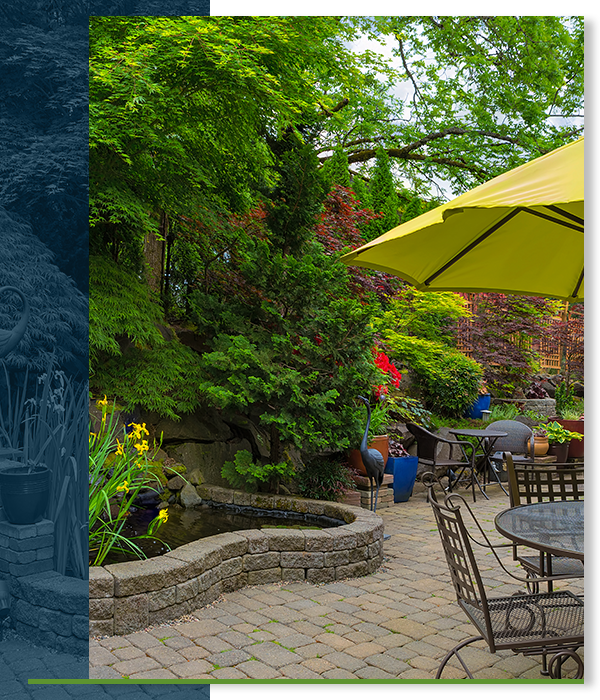 Our Landscaping Services
As a landscaping company based in Middletown, DE, we're proud to serve New Castle and Kent counties, as well as the Chester area. Driven by a passion for creating distinctive landscape solutions, we offer the following services to homeowners:
Hardscaping
Landscaping
Outdoor Lighting
Landscape Drainage
No matter what type of landscaping or hardscaping project you have in mind, we welcome you to come to us. We specialize in designing custom outdoor living areas, and we can work with a variety of front and backyard sizes. We look forward to working with you to add character and value to your Middletown property.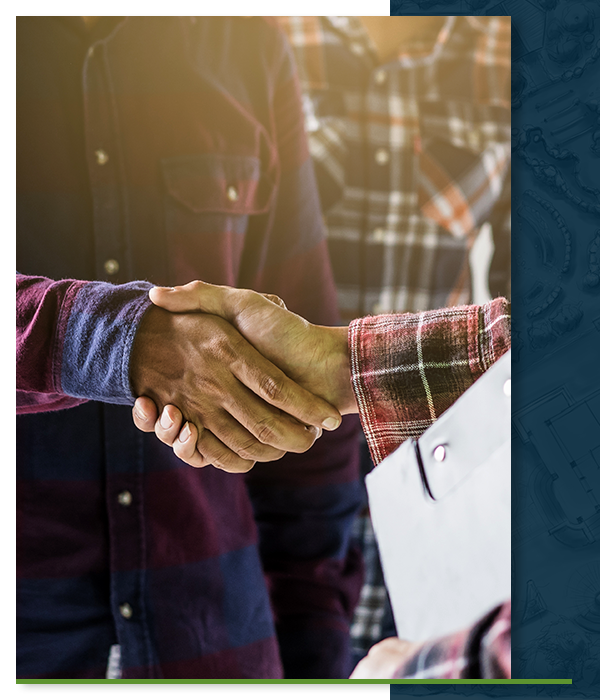 Reasons to Hire Professional Landscapers
Not sure if you or your home could benefit from hiring professional landscapers? Here are just a few reasons why we think it's a worthwhile investment:
Expertise — Our landscaping company has the expertise necessary to design beautiful outdoor living spaces.
Aesthetics — With a new landscape or hardscape design, your home's aesthetics will look better than ever.
Value — Professional landscapers can increase your home's curb appeal through stunning landscape architecture.
About Our Landscaping Company
Delaware Dreamscapes is the leading Middletown landscaping company. With close attention to detail and a talent for outdoor design, we help homeowners throughout the region achieve the front and backyards of their dreams. When you work with our team, you can expect high-quality results that improve the appearance and property value of your Delaware home.
Whether you'd like to install a landscape drainage system, pave a hardscape patio, install outdoor pathway lights, or transform your landscape design, Delaware Dreamscapes is ready for the job.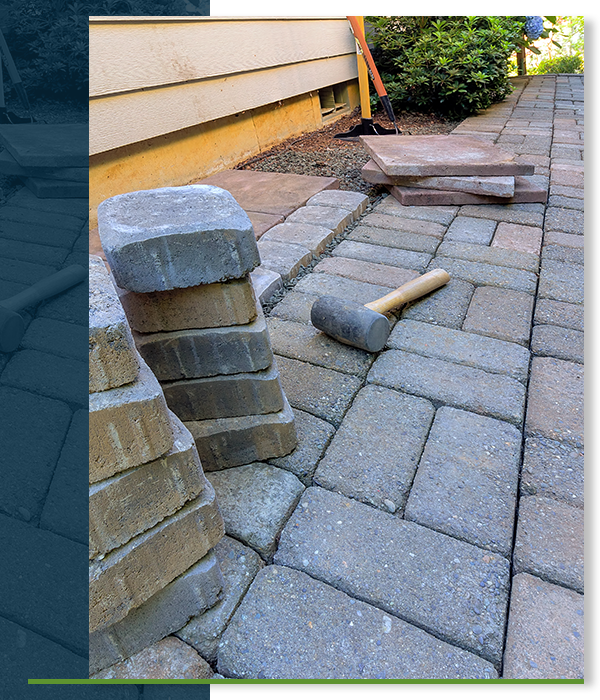 Why Choose Delaware Dreamscapes
When you choose Delaware Dreamscapes as your trusted Middletown landscaping and hardscaping services provider, you can expect to achieve a beautiful landscape that stands out from others in your neighborhood. We work closely with our clients, listening to their ideas and bringing their visions to life. Our landscaping solutions are creative, high-quality, and stunning.
Before we start to work on your project, we will present you with a 3D rendering of the final results. This will allow you to see a detailed visual of what to expect so you can determine whether it's the right fit for your property or make any necessary adjustments.
Let's Get Started Today
Are you ready to transform the look of your front or backyard? Delaware Dreamscapes is here to help! Our Middletown landscaping and hardscaping services include everything from installing hardscape patios and landscape drainage systems to outdoor design and low-voltage landscape lighting. No matter what type of project you have in mind, you can count on our team to help.
Contact us today, and let's get started on your new landscape!