Expert Landscapers in Middletown

Does your home's outdoor space feel like it's missing something? If so, Delaware Dreamscapes is here to help. We're pleased to offer quality landscaping services in Middletown and nearby communities. Whether you're interested in refreshing your space's landscape design or you need to install mood lighting, you can count on our landscapers to handle your project with close attention to detail. We work hard to provide our clients with landscapes they can be proud of, making it our goal to exceed expectations each time. Learn more about our Middletown landscaping services, then contact our team today.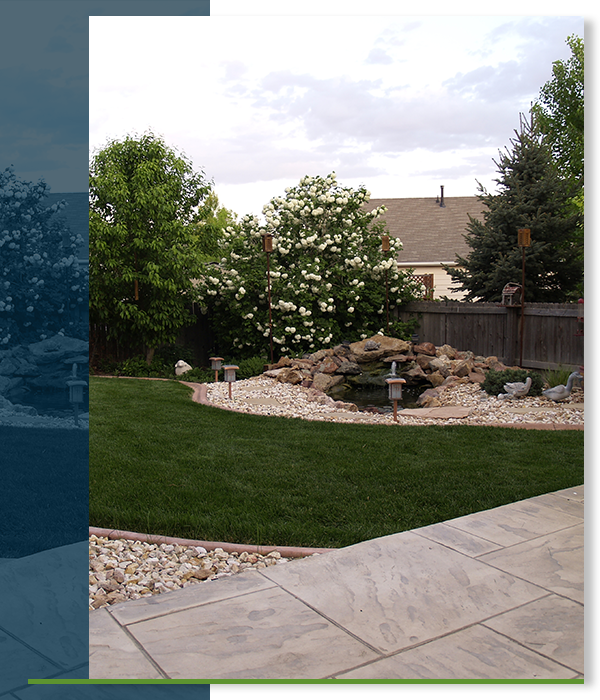 What Our Landscaping Services Can Do for Your Space
If you want an easy and creative way to improve your home's appearance, turn to our professional landscaping company. We can redesign your outdoor space and add new features to boost its appeal and functionality. Plus, with a newly designed front or backyard, you'll have the perfect reason to host outdoor celebrations and get-togethers more often!
Before we touch your property, we'll discuss your project at length and create a 3D rendering of the finalized look. We provide this visual in order to help our clients know what to expect from their projects. After you approve the design, we can begin building your new landscape!
Landscape Design
Our talented team is dedicated to creating a landscape design that reflects your unique style and needs. We will work with you to create a custom design that includes elements such as new plants, hardscaping, water features, and outdoor living areas. Whether you're looking for a low-maintenance garden or a more extravagant landscape, we have the expertise to bring your vision to life.
Lighting Solutions
Outdoor lighting not only enhances the beauty and ambiance of your property but also improves functionality and increases safety. Our team offers a wide range of outdoor lighting solutions to help you achieve the perfect atmosphere on your patio or maintain safety along your driveway. Our outdoor lighting services include LED lights, path lighting, accent lighting, patio/deck lighting, and more.
Hardscape Design
If you're looking to add functional features to your outdoor living space, our hardscape design team is here for you. We have extensive experience with designing and installing hardscape features such as brick or stone patios, retaining walls, and walkways. Hardscapes provide a functional element to your outdoor space by creating an additional living area while complementing the beauty of your landscape.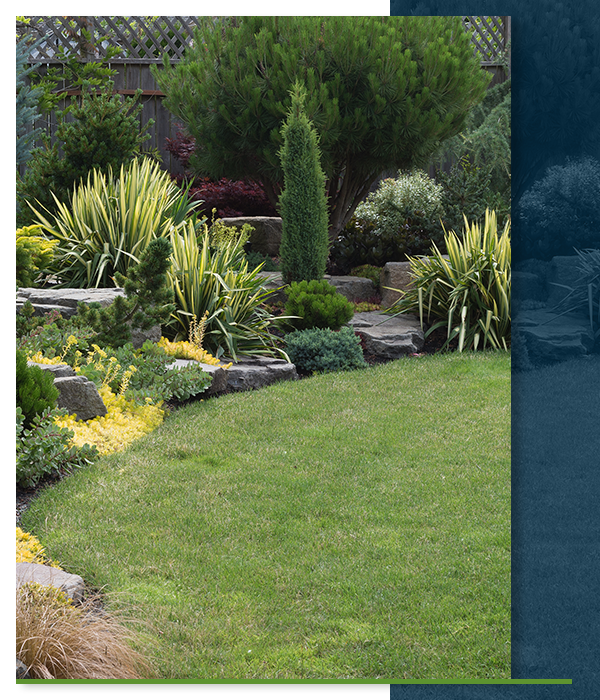 Signs You Could Benefit From Landscaping Services
If you haven't invested in landscape design services before, you might be unsure whether they're worth it. However, as the expert landscapers in Middletown, we're here to tell you that it's one of the best things you can do for your property. Not only does professional landscaping make your outdoor space more attractive and liveable, but it also helps increase your home's value. Still not convinced? Here are a few signs that you could benefit from hiring our landscaping company:
You Don't Know Where To Begin — If you're overwhelmed by the prospect of landscaping your outdoor space, a professional landscaping service can help. We have the expertise and experience needed to guide you through every step of the process, from design to installation.
Your Current Landscape Isn't Cohesive — If your landscape doesn't flow properly, it may be time to consult a landscaping professional. Our team can help you create a cohesive design that brings your landscape together and creates an inviting, functional space for you and your guests.
You Want To Add Hardscape Features — If you're looking to add elements such as patios, walkways, or retaining walls to your landscape, our landscapers can help you design, plan, and install these features.
Upgrade Your Home's Landscape
You have a beautiful home, and now it's time to upgrade the landscape to match. Fortunately, Delaware Dreamscapes is here to help! As the most trusted landscapers in the New Castle, Kent, and Chester areas, it's our mission to help homeowners like you achieve a beautiful landscape design worthy of showing off. We'll listen to your project ideas, and do everything in our power to bring them to life to your exact specifications. Contact us today, and let's kickstart your project!