Hardscape Landscaping in Middletown

Are you looking for a new way to spruce up the front or backyard of your Middletown home? Consider adding a one-of-a-kind hardscape installation to your property. Hardscaping is a landscape technique that uses stones, bricks, and concrete to create features such as retaining walls, patios, walkways, and more. No matter what type of project you're looking to have completed, you can count on our team of experts to get the job done efficiently, on time, and within budget. Learn more about what our hardscape design services have to offer homeowners in the Kent, New Castle, and Chester areas, then contact us today to get started on your project.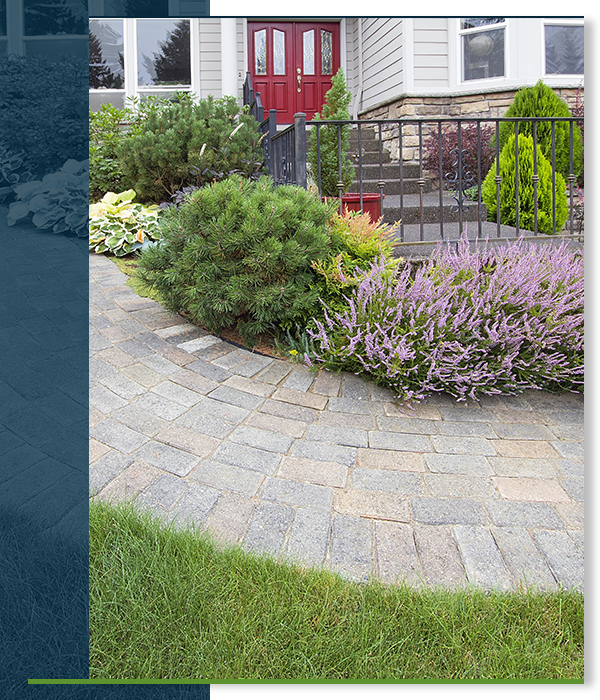 What Our Hardscape Services Include
As a team of experienced landscape architects with a specialty in hardscaping, Delaware Dreamscapes is pleased to assist clients with projects like landscape walkways, garden retaining walls, paved backyard patios, outdoor kitchen areas, and more. When you partner with us on your hardscaping project, we'll start by discussing your vision. From there, we can create a 3D rendering of the intended final results, which will provide a detailed visual. Then, once we have your approval, we can start on your new hardscape.
Retaining Walls
Retaining walls are an attractive and practical way to prevent soil erosion and create visual interest in your outdoor space. Our team has the expertise needed to install retaining walls of any size and style. Whether you're looking for a timeless stone wall or a modern concrete one, we've got you covered.
Outdoor Kitchens
An outdoor kitchen is an excellent way to extend your living space into your backyard. It's perfect for hosting family dinners, summer barbeques, and other get-togethers. Our team can design and build an outdoor kitchen that meets your specific needs and budget.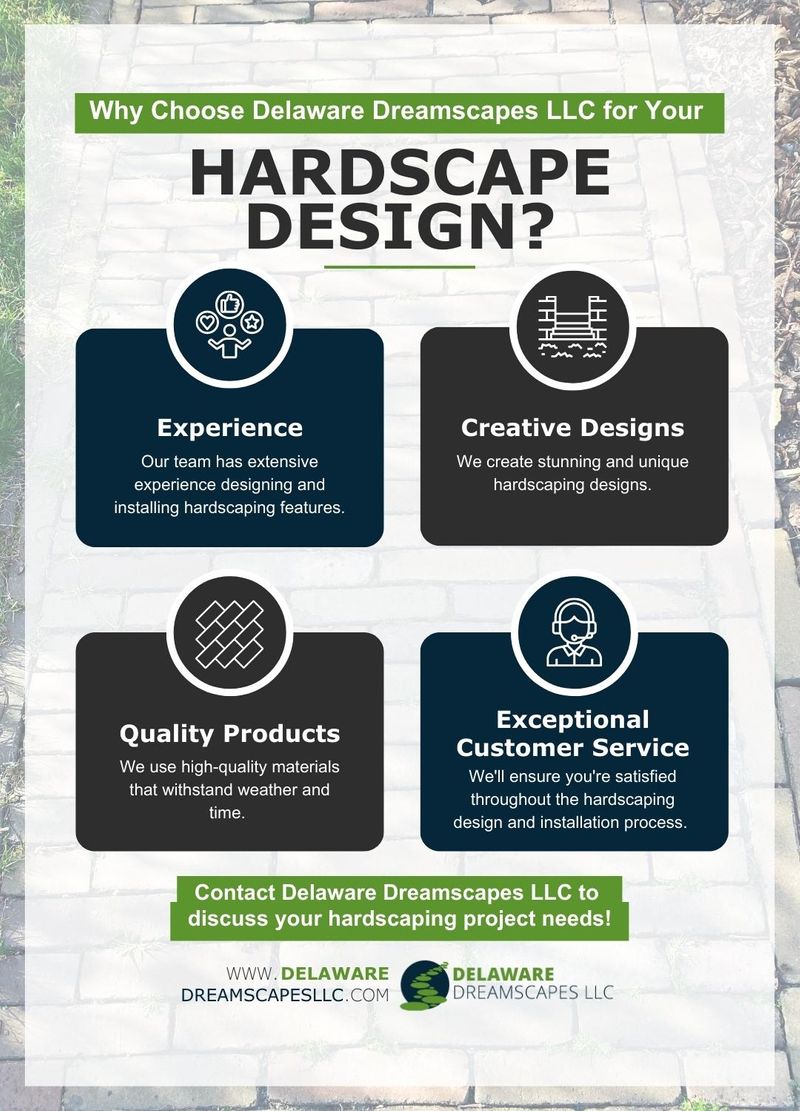 Garden Beds
Garden beds are an excellent way to add color to your outdoor space. We can install garden beds of any size and style. We'll even help you choose the right plants, flowers, and shrubs to make your garden bed look beautiful all year round.
Walkways
A well-designed walkway adds visual interest and functionality to your home's landscape. Our team can install a walkway that compliments the look of your home and outdoor space. Choose from a variety of materials, including natural stone and concrete, to create a unique walkway.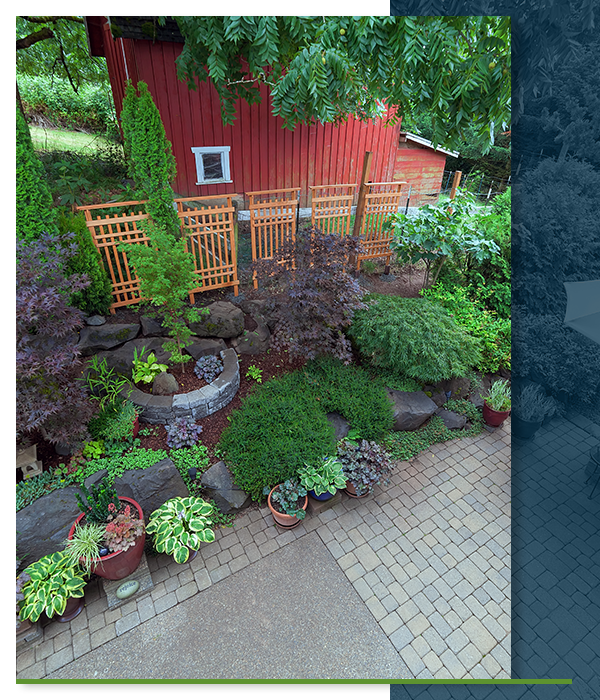 The Benefits of Hardscape Landscaping
Because many homeowners in Middletown and surrounding areas are new to hardscape landscaping, some aren't aware of the benefits it can provide to their properties. As experts in hardscape installation, we know the value hardscaping has to offer. By adding hardscape features to your home's front or backyard, you'll enjoy perks such as:
Improved Curb Appeal — Hardscape features like stone walls, paved walkways, and patios add visual interest and appeal to your landscape. These features can make your property stand out and create a more welcoming outdoor environment.
More Functional Space — Outdoor living spaces provide a space for entertaining guests, while features like walkways and retaining walls can help you better utilize your outdoor space by creating defined areas.
Increased Resale Value — Well-designed hardscapes can significantly increase the value of your property, adding amenities that homebuyers are willing to pay more for.
Low-Maintenance Landscaping — Hardscape features require little maintenance compared to traditional gardens, which need regular watering, pruning, and fertilizing. This saves you both time and money on upkeep.
Achieve the Perfect Hardscape Today
Hardscape landscaping is becoming increasingly popular in Delaware because it's easy to maintain, attractive, and a valuable way to improve the aesthetics of outdoor spaces. If you're interested in adding hardscape features to your front or backyard, contact Delaware Dreamscapes today. Our experienced team is ready to help transform your landscape!